French multiplatforms software/middleware Engineer and oriented also to the associated projects managements, I like develop my skills and knowledges in the area of the interaction 3D in general :
from the 3D modelisation to the 3D animation;
from the tools devel (scripts, utilities software…) to their use (source code management,  build systems…);
from the Unified Modeling Languages (design) to the implementation, test and integration of technologicals bricks (libraries/plugins…);
from the project management to the multi level feedbacks (agiles methodologies);
from the preparation of demonstrations to the dissemination (UI designs and movies making : marketing)
All these topics/process interested me and constantly arouses my curiosity and my motivation  to refine my knowledge in these areas.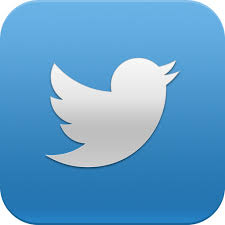 My twitter account : jesnault06 allow me to centralized my technological survey.

 My linkedIn account : jesnault resume my backgrounds which are detailed in this website.
Short recap :
PRO : I'm a software/middleware engineer. Sectors with high innovative technology interest me, and particularly the areas of the interactive communication, 3D multimodal numerical simulation, audiovisual, virtual and augmented reality (and its associated cognitive and ergonimic aspects) together with its technical (development, build and source code management tools) and organisational management process (waterFall or Agile scrum/kanban/XP methodologies).
PERSO : I like sports team like foot or volley with friends occasionally, but I practiced judo, chanbara, tennis and now, squash in club. I spend my weekends to walk over mountains or along the sea coast and discover new naturals environnements. But I like also survey the new technologies connex to my profesionnal environnement, or simply play video games (BF4, Diablo3, TombRaider, DeadSpace, Command&Conquer… ;)) or society games (Carcasonne, 7Wonders, Dominion…). I like also read about behavioral psychology to better associate these analyzes and experiments to my technological developments and management through communication.
EXP: I studied in area of Paris and did my internship at CEA-Saclay to make an augmented reality demonstration of maintenance with Ogre3D C++ API. Then I moved to Sophia-Antipolis at INRIA to port a physical 3D simulation framework into virtual reality platforms (CAD-Wall and CAVE). Then I experimented an industrial context in a small company about visualisation of Geographical Informations Systems to build virtual cities on Digital Terrain Model from Spaceyes3D Builder. Then, I have let myself be seduced by a European Project (CR-Play) presented by the head of laboratory INRIA REVES I know from my first experience. Now I'm an expert engineer in research and development for Virtual Reality (a very long status with it's very long list of tasks and responsibilities…;)) in the area of ​​Image-Based Rendering and the creation of software tools for video games production…